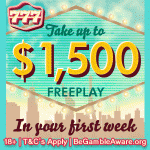 Take a look at the  casino Paphos, Cyprus with good customer service and a large selection of games. If you ask any tourist what this place is famous for, most will immediately recall the goddess Aphrodite, who came out of the sea foam right here. In general, Paphos is a wonderful place to relax, there are a clear sea and beaches, ancient history, all kinds of ruins, as well as modern shops. All this was mixed up in one small town.
Online gambling in Cyprus

Many fans of online gambling in Cyprus come here. However, until 2015, they all experienced some discomfort, since they were not able to play their favorite games – in Cyprus, there was an official ban on offline casinos of any type. But 5 years ago, everything changed – the casino licensing law was passed, which gave a significant impetus to the development of the island's gaming industry. Where can gambling fans try their luck today (besides the hotel casino in Cyprus)?
Online slots Cyprus
Cyprus Casinos – C2.
This gambling brand belongs to the Melco Group, which is actively opening a casino in Paphos and other Cyprus cities. The game zone in Paphos was launched on February 24, 2020, and is located in the Geroskipou area. The populat  C2 Casino have a wide range of casino games and very friendly customer support.
Casinos in Cyprus
Casinos in Cyprus features American Roulette, Blackjack, online slots Cyprus,  Russian Poker, Ultimate Texas Hold'em, Three Card Poker, Casino Stud Poker, Mini Punto Banco, and slot machines.
According to Melco Group forecasts, the monthly casino traffic will be about 25,000 people.
The first family casino Paphos!
Julius Caesar Casino is a newly opened family-run casino located in Paphos, located along the Coral Coast road, just opposite St. George". This is the largest casino in the city with spacious and luxurious halls, where any guest will be warmly welcomed and have an unforgettable evening entertainment Cyprus.
Entertaiment Cyprus
There are two roulette tables, blackjack, Caribbean poker, and Texas hold'em. Julius Caesar also invites all guests of the island to treat themselves to alcoholic or non-alcoholic drinks and cocktails prepared for professional bartenders. For players, drinks and snacks are at the house's expense.
Cyprus Casino
It doesn't matter if you are an experienced gambler or just want to try your luck, Julius Caesar Casino can offer you the warm atmosphere of the Cyprus Casino, where you can relax, chat, have fun and, who knows, maybe win a lot of money! Also, once a week, the casino arranges a live performance for all residents with Greek, Slavic, and English music.
Online casino Cyprus
Best online casino in Paphos.
For those who do not want to waste time visiting offline casinos and prefer other types of recreation, but at the same time do not mind spinning the wheel of luck in their free time, the following online casino Cyprus are suitable:
– 888casino – this popular website will suit fans of online slots in Cyprus. Almost all types of slot machines existing today are presented here.
– Mobile Betway Casino is one of the most trusted gambling websites. The integrity and reliability of Mobile Betway Casino games is guaranteed by the use of a certified random number generator.
– True Leo Vegas Casino is a young casino that is actively gaining popularity both among Cypriots and visiting tourists.